 Our Technology Partners

Crestron

High-tech automation solutions for every market
From customised luxury smart home automation to scalable out-of-the-box collaborative tools, Crestron provide award-winning, leading-edge technology.
Crestron is the definitive source for the central control, management and presentation of information within the most demanding corporate, education, public sector, and residential environments in the world.
Crestron's technologies have simplified and streamlined the boardrooms, meeting rooms, classrooms, auditoriums, and homes that rely on a suite of powerful control systems that monitor and manage multiple applications over a single network using standard TCP/IP protocols.
A range of presentation tools from DVD players and VCRs, projectors and document cameras to full-scale video conferencing systems are all managed effortlessly from a single, intuitive touch panel, remote or custom keypad. Multi-media presentations and remote meetings disseminate information efficiently and professionally and the integration of lights, drapes, screens, climate control, and security cameras into the system always delivers the ultimate viewer experience.
From a single room to an entire building, an entire campus, or global network, Crestron's advanced controls are built on the experience and technology that's renowned for connecting people and organisations around the globe.
Resources
Our sales experts are here to learn more about your business needs and provide the right products & solutions.​
Let's talk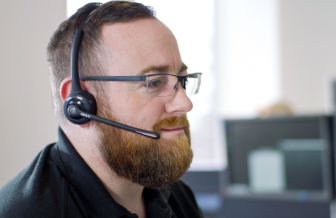 To book time with one of our experts please fill in your details below or call +44 (0)1784 601550.