 proAV UC Guide | Technology for the Hybrid Worker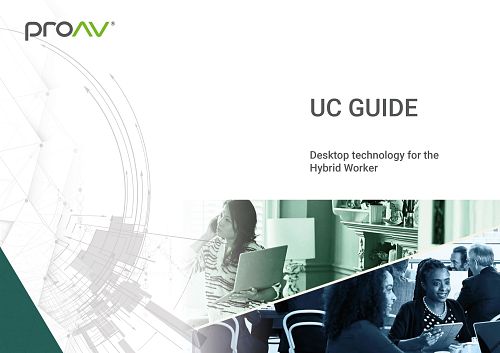 Desktop technology for the hybrid worker
Hybrid working is a type of flexible working where the employee splits their time between the workplace and remote working. Whilst proAV's core offering surrounds Unified Communications in meeting rooms and collaboration spaces, here we look to guide you through technology to enhance the experience at the desktop (whether in the office or remotely), to align with the experience in the meeting room.
Through this technology alignment, high productivity and efficient meetings can be achieved, regardless of where you work on a given day.
Register to download
To learn more fill in you details and this resource can be yours.