 Our Technology Partners

JBL Professional
When it comes to innovating audio, JBL Professional never ceases to raise the bar.
JBL Professional solutions are tailored made for a variety of environments including arenas and stadiums, hospitality venues, houses of worship and much more. At the heart of each solution are a meticulous attention to detail, a drive to develop everything from the ground up, and an unwavering dedication to delivering outstanding sound, whatever the need.
Audio technology is at the core of everything JBL does. For more than 75 years, they have employed the best methodologies and tools, developing everything from the ground up to meet the needs and expectations of audio professionals throughout the world. Never straying from this exacting formula, they have amassed a prolific list of audio achievements, groundbreaking technologies, and revolutionary advances in the art and science of professional audio, earning many patents and awards along the way. It's a journey that is legendary worldwide and has positioned JBL as the world leader in professional audio—not just as a brand, but as a company known for continually blending creativity and science as a manifestation of our passion for sound and commitment to those who create it.
Our sales experts are here to learn more about your business needs and provide the right products & solutions.​
Let's talk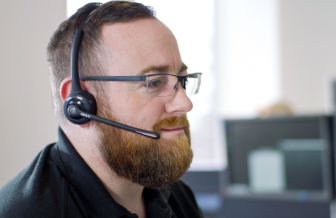 To book time with one of our experts please fill in your details below or call +44 (0)1784 601550.