 Our Technology Partners

Biamp

Professional audio systems
Biamp products work in a diverse range of environments, from corporate offices, universities, conference centres, airports and courtrooms.
At the heart of Biamp's product base is a powerful suite of networked media systems that operate over an Ethernet network and are tailored to perform in their individual locations, with signals routed through a central point. Remote systems can then share all processing power and resources over the network to give incredible performance with less equipment needed. With all applications controlled from a central location, this single platform system offers a simplified, highly scalable design that's operationally efficient, cost-effective, and eliminates the traditional network of cables and conduits.
proAV has integrated Biamp's award-winning hardware, firmware, and software solutions into a number of high profile projects with incredible audio results.
Related Case Studies & Scenarios
Our sales experts are here to learn more about your business needs and provide the right products & solutions.​
Let's talk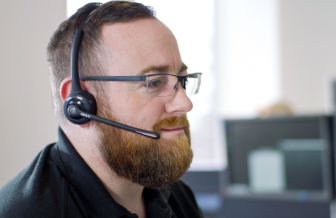 To book time with one of our experts please fill in your details below or call +44 (0)1784 601550.