 Your world of communication and collaboration without limits
We design, integrate and support blended technology solutions 24/7/365, to enhance collaboration and empower global communication.
Our approach is agile – through deep understanding, adaptive knowledge and collaboration we configure the best technologies from AV, UC and beyond to meet your needs. It's how we create fluid, end-to-end smart solutions with turn-key integration and optimal performance for your world.
Our knowledge is the answer.
What if? is the question.
Our ingenuity is powered by our people. People who know the world of communication tech inside out and make it their business to know yours.
People with unrivalled industry experience and an unshakable attitude, who begin with 'what if?' and are always looking for what's next.
With people like this your world of communication is limitless.
For us, the trust and respect of our clients and associates is everything, and it's our people who earn this through industry-leading service.
That's why we're committed to building a business that creates quality of employment in a progressive environment. An environment where knowledge is shared, expertise is gained and ingenuity is born – where our people work hard and succeed because they feel inspired and energised to push the industry forward.
Corporate Social Responsibility
CSR means more than simply an economic, environmental and moral responsibility to us; it's an opportunity for us to make a positive difference to our people here at proAV, our partners and to those who live within our community.
Interested in learning more about us?
Let's talk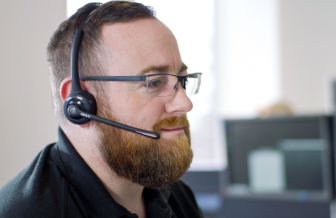 To book time with one of our experts please fill in your details below or call +44 (0)1784 601550.
---