 Our Technology Partners

Avocor

A world of responsive and intelligent interactive touch screen technologies
Avocor designs, develops, and manufactures some of the most exciting interactive technology solutions in the world.
Its touch screens and interactive technologies are leading the way in corporate and education environments that depend on responsive, intelligent operation and next-generation user experience.
Led by industry veterans with over 30 years' experience in the AV market, Avocor delivers high-quality touch screen technologies for the workplace and classroom and its product range incorporates a wealth of dynamic features, including UHD 4K resolution displays, low power consumption, integrated Windows 10 and Microsoft Office apps and built-in remote control IR receivers. Meanwhile, Avocor's revolutionary InGlass technology with its 10-point multi-touch has earned a reputation for delivering a true, tablet-like experience on a large touch screen.
proAV is proud to partner Avocor and rely on its market-leading interactive technology solutions for our integrated client projects that include classrooms and meeting and huddle spaces.
Resources
Our sales experts are here to learn more about your business needs and provide the right products & solutions.​
Let's talk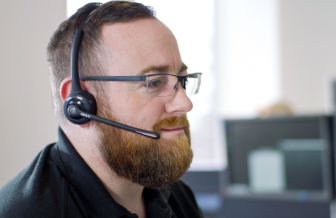 To book time with one of our experts please fill in your details below or call +44 (0)1784 601550.