 Sectors

Corporate AV & UC Solutions
Harnessing technology to transform our workspace
Meet our specialist
Steve Giardina
Senior Business Manager
Surrey
Gregor Rimell
Area Manager - Scotland, Education Specialist - North
Edinburgh
Chris Gledhill
Senior Business Manager
Surrey
Mark Hazell
Sales Director
Surrey
Damien Massarella
Business Director
Surrey
As businesses transition to agile, collaborative operations on a global scale, they turn to AV and UC technologies to empower new ways of working in a hybrid blend of digital and physical workspaces.
AV is now a strategic asset for any business working on a global scale, because it holds the key to enhanced communications, enterprise-wide collaboration, operational agility, efficiency and productivity while creating optimal conditions for creativity and innovation.
Video communication, content sharing, teamworking, brainstorming, enterprise-wide collaboration, formal meetings, internal communications – all part of the new digital workplace, that ensures the business not only delivers today, but can flex and adapt for the future.
And that means providing all the essentials. While users must enjoy the same top notch experience in every work space in the estate, still be deployed at speed and scale and supported centrally and provide the in-depth utilization data the organisation needs to optimise today and plan for tomorrow.
Looking for support starting your project?
Let's talk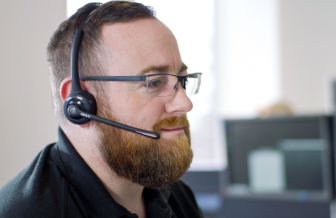 To book time with one of our experts please fill in your details below or call +44 (0)1784 601550.
---