 Our Technology Partners

Cisco

Video system solutions
Intuitive video experience for every application
With a range of powerful, scalable and totally reliable solutions that accommodate the demands for a diverse industry base, Cisco delivers the ultimate, intuitive video experience, regardless of application. Its product range extends from personal, desktop video systems, including those designed for single-user, office workspace scenarios through to full-scale, telepresence group systems that extend across an organisation to create a unique 'across the table' collaborative experience
In addition to a full suite of video systems solutions, a state-of-the-art series of infrastructure products includes a variety of multipoint control units (MCUs) or 'bridges' that join participants into a single videoconference and offer exceptional features and functionality. Network infrastructure products include sophisticated servers, gateways, gatekeepers and NAT-firewall traversal services to ensure that instantaneous video communication across external networks and user domains has never been faster or more secure.
proAV holds Cisco Select Integrator certification which assures our clients of a first-class support service for all installed and mobile Cisco video conferencing systems and infrastructure. This accreditation reflects proAV's investment in the training and systems which enable us to deliver the very highest levels of service to our clients.
Resources
Our sales experts are here to learn more about your business needs and provide the right products & solutions.​
Let's talk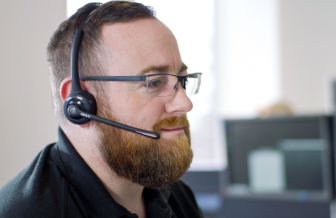 To book time with one of our experts please fill in your details below or call +44 (0)1784 601550.