 Our Technology Partners

Sennheiser

Audio solutions
Sennheiser, creators of immersive audio experiences.
Sennheiser specialises in the design and production of audio products for personal, professional, and business applications. Including headphones, wireless microphones; aviation, multimedia, and gaming headsets micro-Hifi systems; conferencing systems; speakers; and amplifiers.
Founded in 1945 by electrical engineer Prof. Dr. Fritz Sennheiser, the company has continuously set trends in the audio industry. Winning numerous international awards, Sennheiser has set many technological milestones. From the first directional microphone in the fifties to multichannel cordless transmission in the eighties, they continue to drive the progressive digitalisation of the audio world and create immersive audio experiences.
Our sales experts are here to learn more about your business needs and provide the right products & solutions.​
Let's talk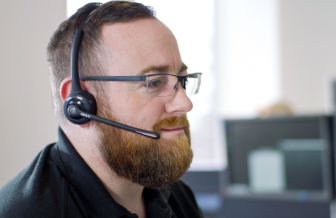 To book time with one of our experts please fill in your details below or call +44 (0)1784 601550.