 Our Technology Partners

Panasonic

Visual display solutions
Panasonic is a leading supplier of consumer and business-related electronics products across a wide variety of industries.
Panasonic Business solutions include industry-leading products and services within five key areas: visual systems, communications, mobile solutions, professional cameras, and security.
From museums to universities, from concerts to corporate installations, their compact, low maintenance projectors and reliable displays are making an impact on users across Europe by giving the freedom to express their creativity and engage their audiences – without being restrained by technology.
They lead the way in broadcast and Professional Video solutions by offering glass-to-glass systems from capture to delivery.
Panasonic also delivers a variety of communications platforms either on-premise or in the cloud that deliver voice, messaging, mobility, collaboration, and applications that keep people always connected everywhere.
Panasonic offers reliable security solutions and CCTV cameras: intelligent systems delivering clear and sharp image quality in line with GDPR requirements and cybersecurity protection. And for the things you can't see with the naked eye, Panasonic Medical Solutions provides the smallest camera technology enabling major advances in the medical field.
Finally, their Business and Industry (B&I) solutions enhance operational efficiency and customer experience throughout the supply chain. They offer a range of solutions for retail, from electronic shelf labels (ESL) to customer analytics, security to interactive displays.
Our sales experts are here to learn more about your business needs and provide the right products & solutions.​
Let's talk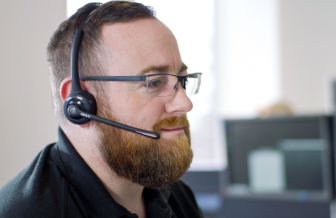 To book time with one of our experts please fill in your details below or call +44 (0)1784 601550.