 Our Technology Partners

Lenovo

Connected devices
Lenovo provides an ecosystem of devices, services, and applications to help people connect.
Lenovo began over thirty years ago with a team of eleven engineers in China. Today, they are a diverse group of forward thinkers and innovators in more than 180 markets, constantly reimagining technology. They are dedicated to transforming their customers' experience with technology—and how it, and they, interact with the world.
Their solutions are varied and cover areas including Smart Retail, OEM Solutions, ThinkReality (AR/VR software platform), Commercial IoT, and Smart Collaboration - solutions for the workplace.
Our sales experts are here to learn more about your business needs and provide the right products & solutions.​
Let's talk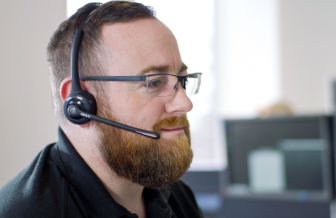 To book time with one of our experts please fill in your details below or call +44 (0)1784 601550.