 Collaboration without limits
We design, integrate and support blended technology solutions with AV, UC and beyond.
Start your journey or

ask us

about solutions & 24/7/365 support
"One of the things that proAV does well is preventing issues. They are there before a meeting starts, making sure the technology is working, and they will also be there for the clients working with our technology in the building. Only when they are 100% confident will they move on. proAV has done a fantastic job. We rely heavily on them every day and they support our business needs incredibly well."
Fabricio Daniele
Soft Services Manager, Bird & Bird
"We've worked really hard not only on how we've designed the space but also to make sure we're thinking about how we want to use the technology to work with each other in a better way, and that might be things like video calling each other across different offices, using Microsoft Teams to encourage us to collaborate with each other and to share information. We have fantastic audio visual equipment now in all of our meeting rooms, we have private spaces for video calling and we've really simplified it to make it easy to use all the technology that's embedded in the way we work."
Abi Brown
Chief Digital officer, Cooper Parry
"All of these integration projects were completed with a high degree of success. In particular proAV's rack build is the best in the business and also we were more than happy with the quality of the installation engineers who approached the project with an appropriate level of flexibility yet attention to detail."
Daniel Roberts
Assistant Director for Technology Operations, LSE
"This project has created a new collaborative way of working for our end users at DMU and the AV has aided a change in working practices, specifically around being less reliant on printed material. The team of engineers from proAV proved reliable as always. They are familiar with the standard we expect at DMU and worked well with the building contractors and other trades on-site to deliver the installs on-time."
Ram Basra
Desktop and AV Services Manager, De Montfort University
"Just popped into the office to check out the new equipment. Looks great and works really well, your team have done a great job!"
Asif Naidu
Chief Operating Officer, Fiscal Engineers Ltd
"With the modern London reloaded theme of our hotel, it was imperative to have AV systems and digital experiences within the space to match. proAV have implemented that match perfectly!"
Eleanor Judge
Marketing Manager, nHow London
The proAV network is truly global.
Our world class expertise, global quality standards and multinational resources connect organisations and their people.
We are recognised as one of the AV industry's most powerful international delivery and support operations trusted by a varied client base in more than 80 countries across 6 continents. To date we have completed 700+ projects outside of the UK that meet the demands and challenges of a globalised marketplace, keeping the lines of communication and collaboration open.
More about global reach & capability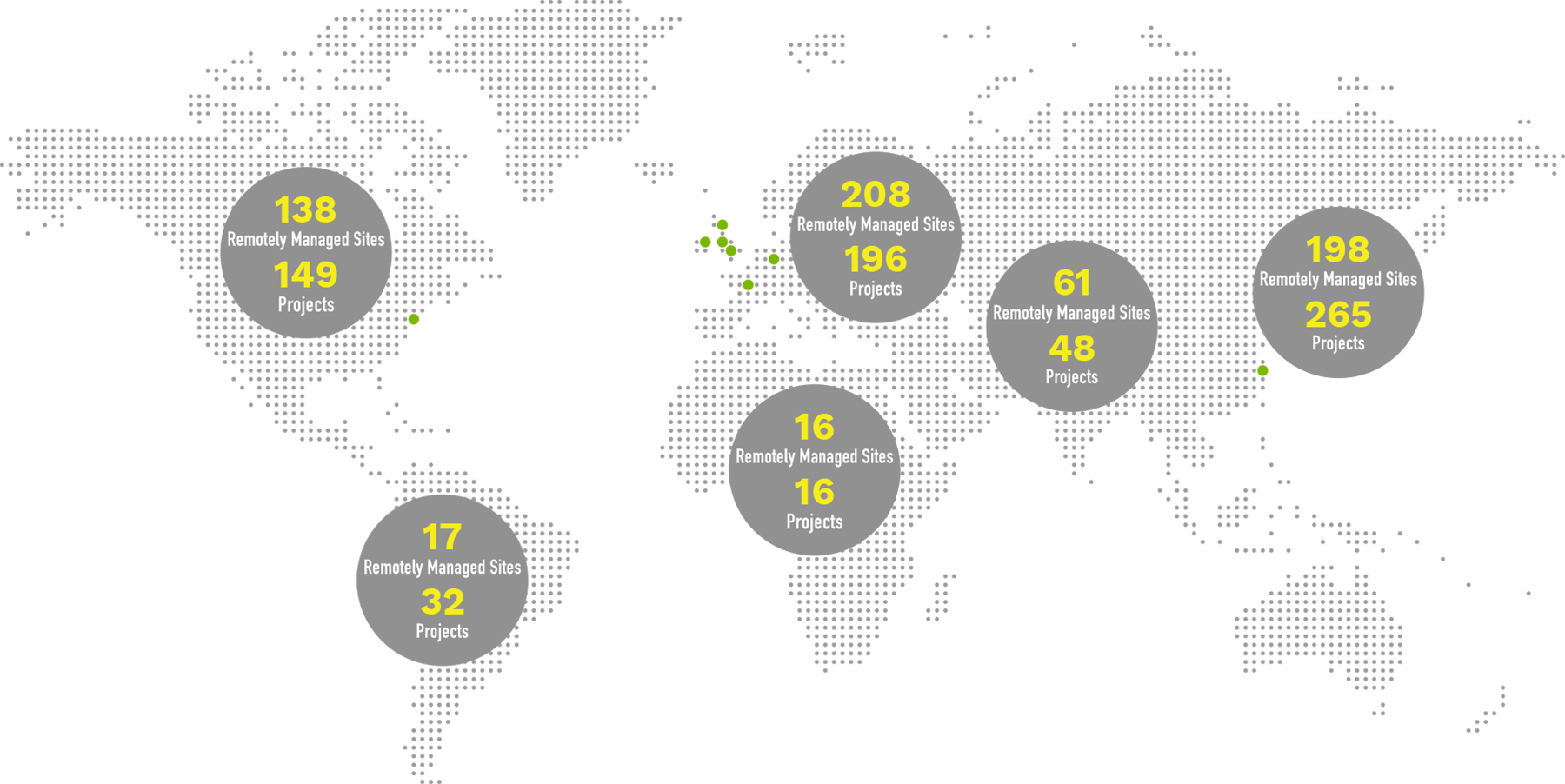 Wherever you need technology to take you, start your journey with us.
Talk to us