 Our Technology Partners

Pexip
Making virtual meetings better than meeting in person
Founded in 2012, Pexip is one of the leading providers of interoperability between video meeting solutions such as Microsoft Teams, Skype for Business and Google Hangouts Gateway. Their applications help simplify communications across platforms, allowing meeting and collaborative calls to take place regardless of the participants' conferencing software of choice.
This means with Pexip, you can use a Cisco-equipped meeting room to join a Microsoft Teams or a Google Hangouts Meet call seamlessly without having to invest in additional hardware or software licences. By providing a platform for conferencing software to work together seamlessly, it allows you to have productive virtual meetings while still retaining collaborative tools including content sharing. Even without the software, participants can also join calls by using their favourite web browser without having to install any plug-ins or third-party client-side software.
Our sales experts are here to learn more about your business needs and provide the right products & solutions.​
Let's talk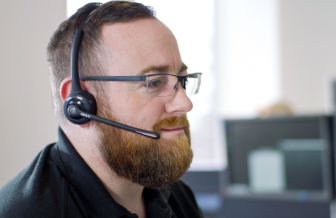 To book time with one of our experts please fill in your details below or call +44 (0)1784 601550.