 Sectors

Retail AV & UC Solutions
AV creates engaging and interactive experiences that bring digital into physical stores.
Meet our specialist
Mark Hazell
Sales Director
Surrey
More than ever, retail is omnichannel, blending digital with bricks and mortar stores.
AV technologies are transforming the retail experience, creating engaging, immersive and memorable environments that bring the best of digital into the store and put shoppers in control.
It is a transformation in user experience powered by the latest display technologies, clever use of audio, intelligent and transactional digital signage, personalised experiences, but also in technology management, with remote, centralised control and management of retail systems and the introduction of IoT technologies to manage store capacity and people flow, to keep both shoppers and staff safe and well.
Looking for support starting your project?
Let's talk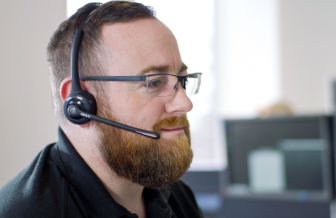 To book time with one of our experts please fill in your details below or call +44 (0)1784 601550.
---