 Our Technology Partners

Sonance

In-Wall and In-Ceiling Speakers
Sonance speakers blend in with the design of a space, whether it is a home, a business, indoors or outdoors.
Sonance were the first to invent the in-wall speaker, over 30 years ago.

Audio is very much an integral part of the overall design of a space. When consideration is taken during the conceptual phase, the audio design can be a purposeful and elegant addition to a room while providing stunning audio to enhance the activities of everyday life.

In order to achieve a harmony between lights and speakers, it makes sense for them to have a similar appearance. You can suit every aesthetic by selecting speakers that are the same shape, size and installation profile as the lighting.

Sonance believe that audio should provide a comfortable listening environment by delivering fidelity, output and proper coverage; a great speaker layout should provide even, balanced coverage of sound. The result is an enveloping sound experience that allows for comfortable conversation anywhere in the room.

Our sales experts are here to learn more about your business needs and provide the right products & solutions.​
Let's talk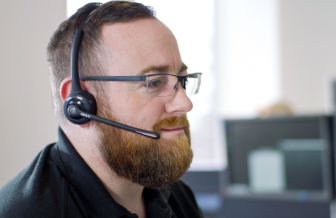 To book time with one of our experts please fill in your details below or call +44 (0)1784 601550.