 Our Technology Partners

Lutron

Lighting and blind control solutions
Lutron is the leader in the lighting control industry and offers a wide selection of energy-saving dimmers and lighting control solutions.
In almost 50 years of innovation, Lutron has invented hundreds of lighting control devices and systems, and expanded their product offering from 2 products to 15,000. The company has advanced the technology of lighting control while maintaining top market position by focusing on exceptional quality and design. Lutron continues to lead the market in high-quality lighting controls for fluorescent, halogen incandescent, magnetic low-voltage, electronic low-voltage and LED light sources.
Lutron has also led innovations in window shade technology for the control of daylight, as well as wired and wireless systems, to integrate the control of both daylight and electric light.
Another facet that keeps Lutron successful is the company's commitment to its customers. Since the beginning, the company has maintained exceptional service, offering 24-hour technical support for its products, and a friendly customer service department that sustains close relationships with Lutron clients.
Our sales experts are here to learn more about your business needs and provide the right products & solutions.​
Let's talk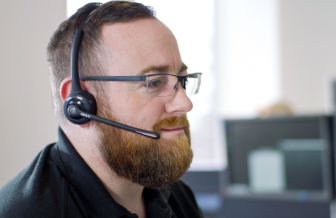 To book time with one of our experts please fill in your details below or call +44 (0)1784 601550.