 Partner Products

Crestron AirMedia 2

Wireless presentation solution
Wireless presentation technology that's easier, faster and more manageable for everyone and every space
AirMedia helps your clients increase workflow and stimulate collaboration by turning any space into a meeting space. Now lobbies, lounges–any open space, can be hubs for wireless presentations and work sessions.
20% faster deployment - When you use .AV Framework™.
Faster connections - Native support for sharing protocols including Miracast, Airplay and Google® Chrome.
Easier navigation - Newer, simpler interface.
New Miracast connectivity - Streamlines and expands the Microsoft® Windows sharing experience into every meeting space.
Allows any guest to wirelessly present with a direct connection to AirMedia devices without having to join the corporate network—simply add the new AM-USB-WIFI dongle and activate Miracast.
New Flex Mode - Provides wireless presentations for Crestron Flex systems.
Streamlined Lifecycle Management - Provides additional connection options and switching without programming.
Sends data to Crestron XiO Cloud® usage dashboards on which devices are connecting and how AirMedia is being used.
Our sales experts are here to learn more about your
business needs and provide the right products & solutions.​
Let's talk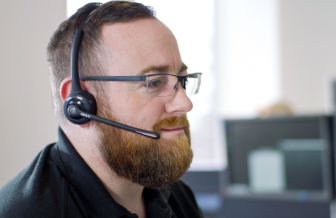 To book time with one of our experts please fill in your details below or call +44 (0)1784 601550.
---