 Our Technology Partners

Kramer
Powering audiovisual experiences to power creativity, collaboration and engagement.
From signal management to advanced cloud-based communication, collaboration and control solutions, Kramer creates engaging, inclusive and connected audio-visual experiences. Headquartered at the heart of the startup nation in Tel Aviv, Israel, with locations around the world, Kramer's audio-visual experts are designing the future of engagement technology.
In a post-COVID environment, the physical and digital boundaries of meeting, collaboration and presenting have now blurred. But no matter how hybrid our world becomes, our desire for real, human connection will never case. Within this new hybrid world of working, Kramer's intuitive, seamless technology breaks down walls, bridges gaps, and makes people feel closer together even when they're far apart.

Kramer's focus is on meeting the need for high-quality audio-visual experiences as physical and digital interactions are now given more equal footing. Kramer's new direction aims to help customers connect with people across multiple platforms for stronger inclusiveness, closer relationships, and greater collaboration.
Our sales experts are here to learn more about your business needs and provide the right products & solutions.​
Let's talk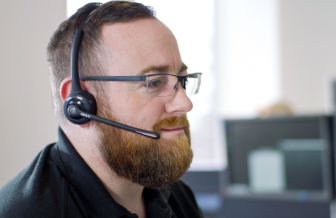 To book time with one of our experts please fill in your details below or call +44 (0)1784 601550.