 Our Technology Partners

Nureva

Groundbreaking audio technology that delivers simplicity and value
Nureva's range of audio conferencing solutions is designed to let users just get down to work with no hassles, drama or user manual.
Their innovative audio conferencing systems, designed for the corporate and education sectors, make it easy to connect, from anywhere. Each one is powered by Microphone Mist technology that outperforms beamforming systems by filling a space with thousands of virtual microphones so participants can be heard in every part of a room, no matter how far apart they are.
With quick DIY installation options and continuous autocalibration, Nureva audio systems are easy to use and adaptable making them an ideal match in today's evolving hybrid workplace thanks to seamless integration with Microsoft Teams, Barco ClickShare and many more conferencing platforms.
Our sales experts are here to learn more about your business needs and provide the right products & solutions.​
Let's talk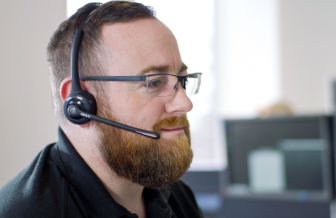 To book time with one of our experts please fill in your details below or call +44 (0)1784 601550.