 Our Technology Partners

Huddly

Professional cameras, flexible and easy-to-use
Founded in Oslo, Norway in 2013, Huddly combines hardware, software and AI to create intelligent cameras for everyone who uses video to collaborate.
Huddly brings artificial intelligence into the meeting room with compact, wide-angle USB conference cameras that deliver a high-quality video conferencing experience, straight out of the box and on any platform. Thanks to an onboard neural engine, Huddly cameras can see, understand and respond to their environment. The Huddly Genius features intelligently automate manual processes and remove the need to control the camera, making it easier to collaborate and get things done. With the Huddly InSights analytics API, Huddly cameras provide organizations with high-quality meeting room analytics data that, when enabled by platform providers, can help them make better-informed decisions about how they use their meeting spaces.
Resources
Our sales experts are here to learn more about your business needs and provide the right products & solutions.​
Let's talk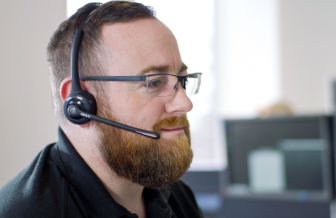 To book time with one of our experts please fill in your details below or call +44 (0)1784 601550.