 Sectors

Education AV & UC Solutions
AV technology is powering the transition from passive to interactive, collaborative and now virtual learning.


Meet our specialist
Richard Everard
Education Specialist - South
Surrey
Gregor Rimell
Area Manager - Scotland, Education Specialist - North
Edinburgh
AV technology continues to transform teaching and learning in our junior and senior schools, colleges and universities as we prepare the next generation for the technology-powered world of work.
Digital interactive and collaborative technologies enrich learning environments and empower students to explore and learn in new and more effective ways, whether in the physical or virtual classroom.
And in our post pandemic world, the combination of new technology and global experience continues to evolve distance-learning and provide ways to connect and bind learning communities.
Looking for support starting your project?
Let's talk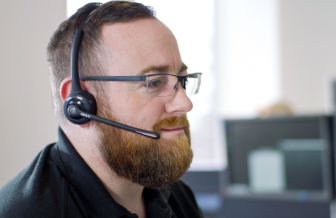 To book time with one of our experts please fill in your details below or call +44 (0)1784 601550.
---