 Our Technology Partners

Philips PPDS
Philips Professional Display Solutions (PPDS) is a trusted provider of high-quality professional displays and digital signage solutions.
PPDS offers a wide range of display products, including LCD and LED displays, video walls, interactive touchscreens and outdoor displays tailored for a variety of environments including corporate spaces, education, hospitality and retail.
They are well known for their commitment to sustainability and energy efficiency, incorporating eco-friendly technologies and designs into their products to help reduce power consumption and lessen their environmental impact. One of their latest innovations, the Philips Tableaux offers high quality signage without the need for a power source to display the content.
As well as display solutions, PPDS offers a comprehensive suite of software solutions for content management and digital signage deployment such as PPDS Wave that allows users to manage, monitor and control their displays remotely and provide easy updates on demand.
Our sales experts are here to learn more about your business needs and provide the right products & solutions.​
Let's talk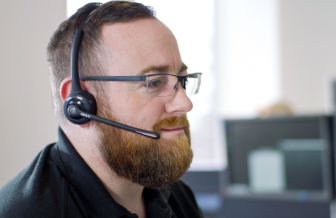 To book time with one of our experts please fill in your details below or call +44 (0)1784 601550.