 Our Technology Partners

Shure

Professional audio solutions
Shure has a history of audio innovation spanning over 80 years.
Shure's position in the world's leading professional microphone and audio electronics market has remained steadfast for the last 80 years as the manufacturer consistently sets new standards for its revolutionary product line and commitment to quality. Indeed, the Shure SM58 has been the world's most popular vocal microphone for over 40 years and its award-winning earphones have become the audio product of choice for discerning listeners.
The Shure product range includes high-end microphones, including wireless systems, persona monitors, mixers and audio processors, phonograph cartridges, earphones and headphones. All are designed to take the listening experience to unparalleled levels of precision, flexibility and clarity.
Founded by Sidney Shure in 1925, as a supplier of radio part kits, the manufacture today has a network of international sales and service offices as well as global support to distribution centres across the world and production facilities in the Americas and China.
Resources
Our sales experts are here to learn more about your business needs and provide the right products & solutions.​
Let's talk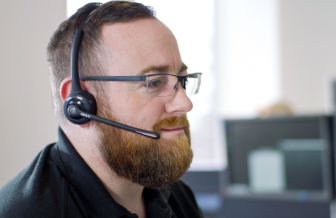 To book time with one of our experts please fill in your details below or call +44 (0)1784 601550.