 Our Technology Partners

Neat
Neat is a Norwegian video technology company providing a complete portfolio of pioneering devices that address any space in today's modern workplace.
Designing engaging experiences that allow you to meet, create and collaborate whenever, wherever and however you want, Neat devices natively support Microsoft Teams, Zoom and a range of compelling business applications.

In today's rapidly evolving workplaces, collaborating means more than just meetings in fixed spaces. Yet, many video offerings on the market don't effectively cater to modern office environments.

Neat continues to revolutionize the workplace by inspiring people to unleash their creativity and "flow with the moment," giving everyone the choice and flexibility to always be at their best, whatever the situation.

Since our inception, Neat has focused on tackling complex collaboration challenges with unique solutions, developing incredibly easy, attractive tech that makes teamwork open, fun and dynamic.

Neat was founded in Oslo, Norway, at the beginning of 2019 by a team of creative mavericks who, for decades, shaped game-changing innovations for some of the world's most recognized video communications brands.

Resources
Our sales experts are here to learn more about your business needs and provide the right products & solutions.​
Let's talk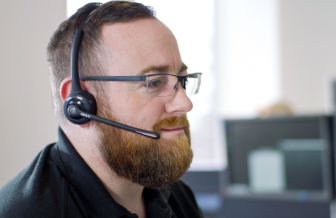 To book time with one of our experts please fill in your details below or call +44 (0)1784 601550.