 Partner Products

Crestron DigitalMedia NVX Series

4K60 4:4:4 HDR over standard 1Gb network AV solution
Easy to configure, deploy, and manage
The latest generation of DigitalMedia™, DM® NVX Series is the only secure solution that delivers 4K60, 4:4:4, and HDR over standard 1Gb Ethernet, plus USB 2.0 routing, built-in DSP, and all-in-one encoding/decoding at a price similar to competitive products that are not secure and have less capability.
And, unlike other network AV products, there's no need for expensive custom 10 Gigabit infrastructure.
Intelligent software residing in the DM NVX Series Encoder/Decoder boxes and cards makes it simple to configure, deploy, and manage entire systems from the web. Simply choose your sources and displays, and set bandwidth and latency to meet the needs of the application and infrastructure.
Our sales experts are here to learn more about your
business needs and provide the right products & solutions.​
Let's talk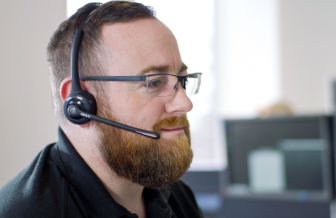 To book time with one of our experts please fill in your details below or call +44 (0)1784 601550.
---