 Our Technology Partners

GoBright

Create and manage the perfect office of the future with GoBright software solutions
The number one user-friendly, cloud-based platform for Room, Desk & Visitor Management and Digital Signage Solutions.
With remote and hybrid working now part of everyday working life, there is now a greater focus on organisations to ensure their workplace is adaptable and also flexible for the changing role of offices. Aiming to be the progressive force behind smart office solutions and knowledge, GoBright's range of cloud-based products are designed to help organisations and their employees meet this challenge head on.
Employees can find and book available workplaces or meeting rooms via a dedicated portal, app or Outlook plugin. Wayfinding and Mapping solutions help staff and visitors find their way through the workplace, whether it's finding the meeting room, locating their hot desk or looking for a colleague. Organisations can also utilise smart sensors to help measure the real-time occupancy of rooms and desks, offering facilities managers detailed analytics insights into the use of spaces, occupancy rates and the flow of people in the building.
United together, GoBright's solutions provide companies with the power to manage and use their workplaces smartly and efficiently in the new standard of hybrid working.
Resources
Our sales experts are here to learn more about your business needs and provide the right products & solutions.​
Let's talk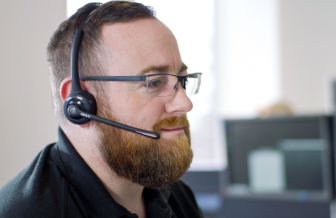 To book time with one of our experts please fill in your details below or call +44 (0)1784 601550.