 Our Technology Partners

QSC

Audio system solutions
Compelling portable, production and cinema sound solutions.
QSC Audio Products is an international leader in the design and manufacture of professional audio system solutions. With power amplification, loudspeaker, digital signal processing (DSP) and digital mixer engineering resources all located under one roof in California, USA, QSC leverages its technologies to deliver products and systems that perform consistently and provide compelling solutions for professional installed, portable, production and cinema sound customers worldwide.
Founded over forty years ago and with a mission to be the leading and most trusted provider of high quality professional audio systems worldwide, QSC has become recognised for its advanced manufacturing and quality control processes. QSC's portfolio of products includes mixers, power amplifiers, loudspeakers, Q-SYS Integrated Systems, Digital Signal Processors (DSPs), power amplifiers, loudspeakers as well as a range of accessories and software products. Together, these technologies are combined to create a range of powerful solutions such as mixing and production, including portable systems, installed sound Q-Sys Systems, cinema sound and K for musicians.
Our sales experts are here to learn more about your business needs and provide the right products & solutions.​
Let's talk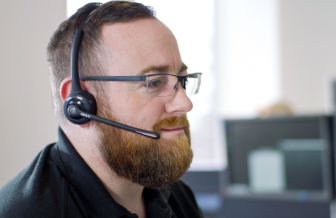 To book time with one of our experts please fill in your details below or call +44 (0)1784 601550.