 Our Technology Partners

Sharp/NEC

Display Solutions
Sharp NEC Display Solutions offers user-centred innovation across LCD displays and video walls, lamp and laser projectors, dvLED digital surfaces, 8K and 5G technology, collaboration solutions, IoT and AI driven analytics and calibration tools.
With an established and extensive solutions network, Sharp/NEC's expertise as a total solutions provider spans a wide variety of sectors including retail, enterprise, education, entertainment, transportation, energy and utility, and more. Their reputation for quality, reliability, industry-leading customer service and support makes Sharp/NEC a preferred and trusted partner.
The Sharp/NEC Difference from award-winning image quality, to world-leading reliability, with an all-metal chassis design and unique worldwide partner support network; discover 9 reasons why Sharp/NEC is not like other vendors.
Resources
Our sales experts are here to learn more about your business needs and provide the right products & solutions.​
Let's talk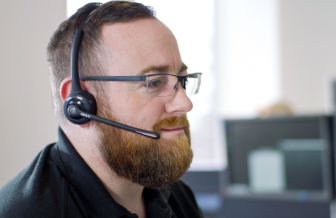 To book time with one of our experts please fill in your details below or call +44 (0)1784 601550.