 Our Technology Partners

Christie

Display solutions
Christie's technology suite includes projectors, rear screen projection modules and video wall solutions that have been installed around the world.
These remarkable solutions are designed for every environment from cinemas, large audience venues, control rooms, government and business facilities, training, education, and media spaces to specialist 3D, simulation and virtual reality areas.
As demand for bespoke video wall displays continues to grow, proAV's partnership with Christie has led to the commissioning of a raft of high profile projects. This inspirational manufacturer is one of the only single-source providers of high-performance digital projectors in the world and has spent 30 years perfecting the technology and architecture that meet the demands of proAV's challenging client sites.
Christie video walls are designed to create a seamless tiled display that allows for content to be partitioned or to serve as a single, ultra-high resolution desktop on a large-scale format. A multitude of inputs can be displayed simultaneously and integrated with existing intelligence controls for intuitive monitoring, dissemination and interaction of all assets, activities and infrastructure.
Our sales experts are here to learn more about your business needs and provide the right products & solutions.​
Let's talk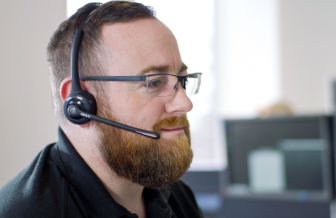 To book time with one of our experts please fill in your details below or call +44 (0)1784 601550.