 We are recognised as one of the AV industry's most powerful international delivery and support operations trusted by a varied client base in more than 80 countries across 6 continents. To date we have completed 700+ projects outside of the UK that meet the demands and challenges of a globalised marketplace, keeping the lines of communication and collaboration open.
Global VNOC & Helpdesk
From our state-of-the-art Customer Services Centre and Video Network Operations Centre (VNOC) our dedicated teams remotely manage, monitor and protect our global clients' business-critical AV systems architecture, products and technologies 24/7/365. Network monitoring, automated reporting and diagnostic services, rate cards, communication portals, cloud-based file sharing and content management are examples of some of our global tools available.
Global engineering standards
proAV has a dedicated global operations team managing personnel, local partners, and supply chains all around the world. Our international project managers are responsible for specific regions and local engineering teams. proAV's engineering standards are acknowledged within the AV industry as the benchmarked standard to aspire too. We achieve this status through a meticulous monitoring and control process ensuring documentation, procedures and services meet both our own discriminating levels of excellence and that expected of the international AV industry and our clients.
With these standards in place we are able to implement scalable AV/UC solutions that meet our client's business objectives.
Worldwide partner network
The proAV Worldwide Partner Network refers to the global alliance we have built with like-minded organisations around the world which has created a powerful international delivery and support operation.
Our global AV deployment draws on the skills of a remarkable network of strategically located technical engineers, project managers and more than 2500 qualified support personnel all operating to our Global Standard.
We also partner with the world's leading technology distributors and manufacturers. Our supply chain is strong thanks to the commitment we share to deliver AV products and critical spares that meet benchmarked manufacturing standards in region.
More about our technology partners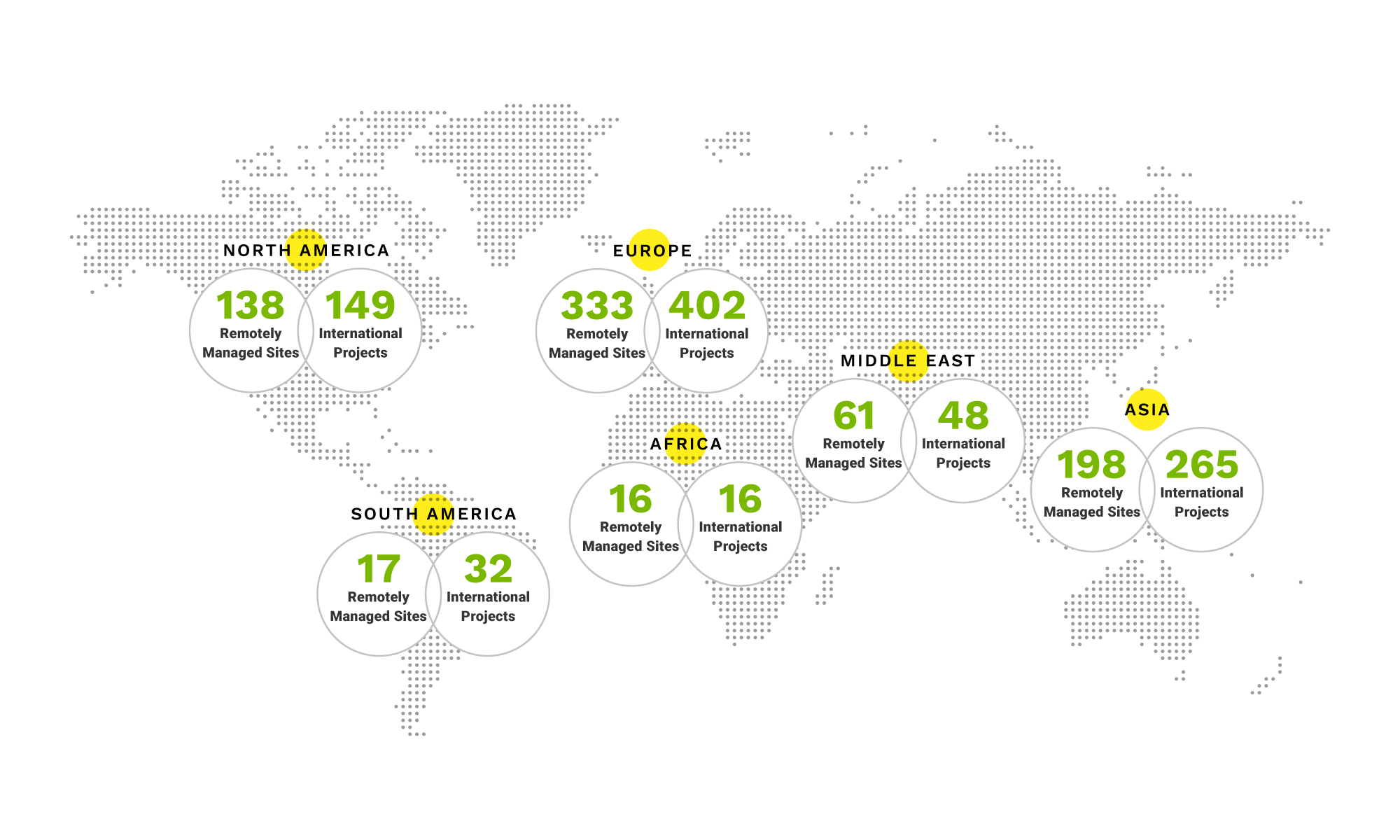 Our accreditations
proAV aims to set the standards in all area of our operations, striving for recognition of excellence from the world's foremost certification institutions.
Latest accreditations
---