 Partner Products

Crestron Virtual Control

Streamline deployment and control of enterprise spaces
Deploy and manage conference spaces at scale with Crestron's Virtual Control
Proving a centralised server-based alternative to individual hardware-based control systems, Crestron's Virtual Control provides a virtual system for each room controlling elements such as audiovisual devices, lighting, door locks, thermostats and more. Virtual Control's latest iteration, VC-4, allows the software to complement its industry-leading appliance-based controls with a powerful software option. Organisations can deploy and manage presentation rooms, conference rooms, or classrooms at scale, and run up to 500 rooms on a single server. With a dedicated Program Library, store standard and customised room configurations which can be deployed with the push of a button to one, or dozens of rooms, remotely.
Key Benefits of Virtual Control 4
Complements Crestron's industry-leading appliance-based control

Mass deployment of configurations at the press of a button to allow your business to scale efficiently

Leverages your company's existing IT infrastructure for redundancy and fault tolerance
Fully secure with an on-site server offering local data storage, control over security patches, server maintenance and supports enterprise-grade security protocols
Our sales experts are here to learn more about your
business needs and provide the right products & solutions.​
Let's talk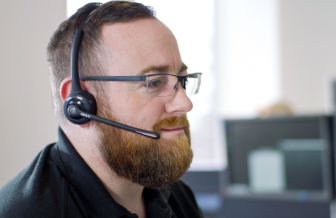 To book time with one of our experts please fill in your details below or call +44 (0)1784 601550.
---