 Our Technology Partners

LG

Display solutions
LG provide a range of display solutions including LED's OLED's and video walls for the AV market.
LG Electronics is one of the world's foremost manufacturers of consumer electronics that are designed to be intuitive, responsive, and energy-efficient. With a focus on sustainability, LG embraces an ethos to lessen the impact of technology on the world and to increase productivity – yet to remain an affordable proposition for the vast customer base it has built.
Based in Seoul, South Korea, LG Electronics was established in 1958 and, today leads the way in the new advanced digital era with TVs, home appliances, mobile phones and computer products that continue to appeal to business and domestic users across the globe.
proAV and LG have collaborated on a diverse collection of integrated AV schemes playing centre stage in future-proofed commercial display and signage solutions. Stunning displays, including high-end 4K screen ranges, LEDs, OLEDs, and video walls have all played a part in delivering an incredible visual experience.
Resources
Related Case Studies & Scenarios
Our sales experts are here to learn more about your business needs and provide the right products & solutions.​
Let's talk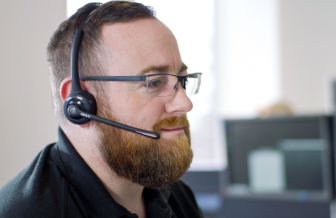 To book time with one of our experts please fill in your details below or call +44 (0)1784 601550.