 Our Technology Partners

SiliconCore

LED display technologies
The pioneers of the large format LED display system industry.
Founded in California in 1997, SiliconCore Technology (SCT) is the pioneer of the common-cathode technology that has contributed so radically to the incredible advances of the large format LED display system industry.
This patented technology is commercially available under licence to the worldwide LED display industry while SCT continues to develop and promote its own groundbreaking portfolio of LED display products. Its stunning, large format, bezel-less screens are now synonymous with impactful, life-like images that are not interrupted by the lines associated with traditional, multi-display systems. SCT's LED technology is successfully extending the life of display products, saving energy, and reducing power consumption in a wide range of exciting applications.
In May 2013, proAV was awarded Platinum Partner status by SCT, an acknowledgment of our completion of extensive factory-based training on product knowledge, system installation, commissioning, diagnostics and maintenance of SiliconCore products. Platinum Partner status also ensures we are fully certified to board level repair of SiliconCore LED displays.
Our sales experts are here to learn more about your business needs and provide the right products & solutions.​
Let's talk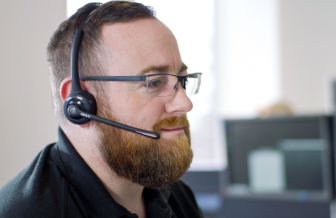 To book time with one of our experts please fill in your details below or call +44 (0)1784 601550.