 Our Technology Partners

AMX

Control and automation solutions
Simplifing the way people interact with their technology
AMX hardware and software solutions are designed to simplify the way people interact with their technology with an award-winning range that spans control and automation, switching, distributed audio and video and technology management.
Asset control is designed to protect technology investment with the help of the industry's most robust and reliable solution for managing and monitoring electronic equipment with real-time 24/7 access to the entire AMX control system network. Where there is a need to distribute audio and video from a central point, AMX content controls will distribute broadcast television, music, videos and live camera feeds throughout a building, effortlessly.
AMX control systems are designed for a wide range of commercial environments, including business, government, education, hotels and network operations centres. We're proud to recommend AMX control systems and integrate them into our clients' systems around the world.
Our sales experts are here to learn more about your business needs and provide the right products & solutions.​
Let's talk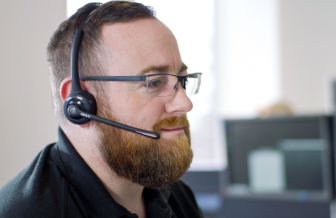 To book time with one of our experts please fill in your details below or call +44 (0)1784 601550.