 Partner Products

Biamp Tesira

Networked Media Platform
Tesira is the world's only integrated, networked AV processing and distribution platform
Sophisticated, adaptive DSP is the core of what Biamp does and what Tesira delivers. Tesira SERVER and SERVER-IO are configurable I/O DSPs, while TesiraFORTÉ devices are fixed I/O DSPs available in different models optimized for specific applications. Rounding out Tesira DSPs are the TesiraLUX video encoders and decoders. All Tesira products can be configured and managed using Tesira software, helping to create the dynamic, efficient AV systems customers need. With a single networked platform, Tesira truly is enterprise-wide media made simple.
Tesira is Biamp's flagship audio and video platform, and a true networked media system. The Tesira platform is loaded with audio and video processing capabilities all of which are designed and commissioned from a single software platform, saving time and resources.
The Tesira platform supports popular AV network protocols, including AVB/TSN, CobraNet®, and Dante®. Tesira supports technologies that meet your AV and networking needs now and well into the future.
Our sales experts are here to learn more about your
business needs and provide the right products & solutions.​
Let's talk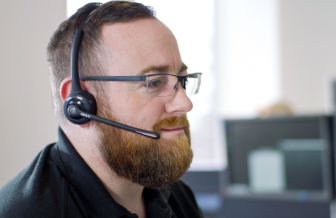 To book time with one of our experts please fill in your details below or call +44 (0)1784 601550.
---