 Partner Products

Biamp Vidi 150
Ideal for huddle rooms or small conference rooms, the Vidi 150 is an excellent 4K camera with auto framing technology
Ideal for huddle rooms or small conference rooms, the Vidi 150 can be table mounted or attached to a meeting/collaboration room's display. Capturing a 120 degree wide field of view from the camera's 8MP CMOS sensor can help make sure that everyone in the room can be seen. Video calls can be enhanced by the use of auto framing technology that keeps active participants in the frame. Additional visual benefits include a wide dynamic range and low lighting support along with electronic Pan/Tilt/Zoom functionality.
The Vidi 150 has a built-in microphone array with two omnidirectional microphones and features onboard signal processing for noise cancellation to ensure everyone in the room is heard clearly, regardless of where they are sitting or standing.
Key Features
4K video quality with 120° field-of-view
Auto framing technology
Built-in microphone array with noise cancellation technology
USB powered
Intended for huddle rooms or small conference rooms
Our sales experts are here to learn more about your
business needs and provide the right products & solutions.​
Let's talk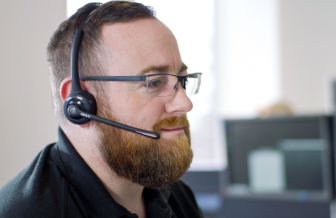 To book time with one of our experts please fill in your details below or call +44 (0)1784 601550.
---