 Sectors

Public Sector AV & UC Solutions
AV and UC technologies hold the key to improved user services managed and delivered in more effective ways.
Meet our specialist
Gregor Rimell
Area Manager - Scotland, Education Specialist - North
Edinburgh
Ian Wallington
Regional Director
Birmingham
Our public sector organisations face the continual challenge of improving services for their users, while driving down costs and driving efficiency up, now with the added challenge of ensuring the safety of all users and staff.
Solutions come from the innovative use of AV and UC technologies across the sector, from hospitals and prisons, to council and government departments and courts to defence, not only in-premise, but transforming user access through digital and virtual services that speed delivery, clear back logs and widen reach.
Looking for support starting your project?
Let's talk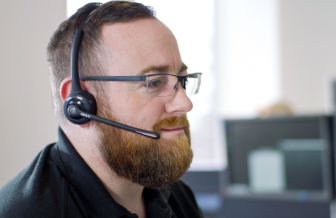 To book time with one of our experts please fill in your details below or call +44 (0)1784 601550.
---