 Partner Products

Biamp Parlé ABC 2500
An all-in-one conferencing bar featuring Biamp Audio Intelligence to deliver premium audiovisual experiences
Offering the same audio intelligence features of its VBC 2500 counterpart without the Biamp Video intelligence camera system, the ABC 2500 conferencing bar has a 27-microphone array and Biamp Beamtracking™ technology to actively track and intelligently mix conversations from around the room. Additional audio reinforcement is provided by a pair of Biamp audio intelligence optimised onboard speakers.

Key Features
Beamtracking technology to track and mix conversations
Noise reduction AI for clear voice reproduction
Stereo smart speakers
Our sales experts are here to learn more about your
business needs and provide the right products & solutions.​
Let's talk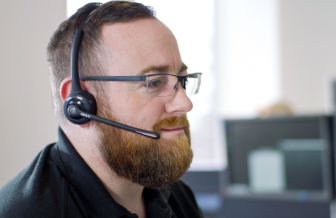 To book time with one of our experts please fill in your details below or call +44 (0)1784 601550.
---