 Partner Products

Intellimix P300 DSP

Automatic mixing. Quick Set up.
Don't let echo, noise or distortion take over the meeting. The IntelliMix® P300 enhances every aspect of conference audio.
The Intellimix P300 Audio Conferencing Processor ensures echo and noise-free conference room audio that facilitates efficient communication and collaboration. Participants have the flexibility to connect with colleagues wherever they are. The P300 provides USB, mobile and analog connectivity options, making it easy to install and configure. It's quiet and compact design allows for fast and discreet installation without any audible fan noise, making it compatible for a wider variety of meeting rooms.
Our sales experts are here to learn more about your
business needs and provide the right products & solutions.​
Let's talk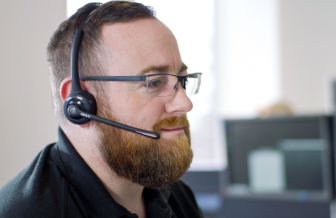 To book time with one of our experts please fill in your details below or call +44 (0)1784 601550.
---