 Partner Products

Cisco Webex Video Integration
Connect to Microsoft Teams without the need to deploy third-party solutions
With workplaces having a mix of different vendors providing their collaboration and meeting devices, and technology, interoperability and integrations are important to enable and retain work productivity. The Webex Video Integration from Cisco for Microsoft Teams is for customers that standardised on Cisco Webex Rooms and other SIP standard video devices to connect to Microsoft Teams without having to deploy a third-party solution.
Participants can quickly join meetings by a One-Button-To-Push feature with the Webex Calendar Service. Users already familiar with Webex Rooms can continue to use Webex-supported layouts allowing them to focus on what's important to them by taking advantage of full or multi-screen systems and flexible layout options. Content via laptops can also be shared through Webex Room devices with users able to utilise their preferred screen layout when someone is sharing.
The Cisco Webex Video Integration follows Microsoft Teams lobby policy, simplifying management of meeting participants and increasing meeting security. Additional admin configurations can also be accessed through the Webex Control Hub.
Our sales experts are here to learn more about your
business needs and provide the right products & solutions.​
Let's talk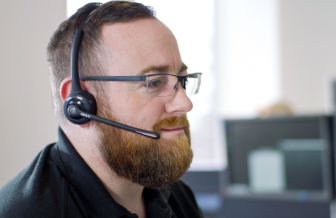 To book time with one of our experts please fill in your details below or call +44 (0)1784 601550.
---