 Partner Products

Direct View LED Solutions

NEC Quality, purpose-designed for the integrator and the user
Sharp/NEC offer a variety of LED Modules for any solutions, from all-in-one standard resolution for signage and conferencing to modules for sizes of up to 40m squared.
Fine pitch dvLED displays bring bezel-free viewing experiences to indoor environments; up close or distant, the audience is treated to astonishingly vivid colours and superb clarity for the greatest impact. For presentation or digital signage applications; either free standing, wall mounted or for seamless integration into interiors, the highly versatile slim profile is sleek and seamless as befits the latest innovation in content delivery.
Maintaining Sharp/NEC's much-valued reputation for superior quality products, Sharp/NEC selects the highest quality industrial-grade components and adheres to manufacturing processes managed under stringent Japanese quality control.
Read the whitepaper on 'how all LED's are NOT the same'.
Our sales experts are here to learn more about your
business needs and provide the right products & solutions.​
Let's talk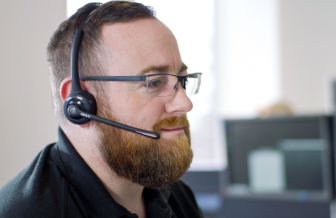 To book time with one of our experts please fill in your details below or call +44 (0)1784 601550.
---