 Partner Products

AMX Incite

Digital Presentation Systems
AMX Incite Digital Video Presentation Systems are the next generation of presentation switchers that combine AMX control and signal distribution with HARMAN Crown, JBL, and dbx audio.
The versatile AMX Incite family of 8x1:3 Digital Video Presentation Switchers is ideal for a wide variety of presentation scenarios, including classrooms, meeting spaces and houses of worship.
Redefining best-of-breed, Incite combines AMX switching, scaling, distance transport, and control; BSS digital signal processing; dbx Advanced Feedback Suppression™; and Crown DriveCore™ amplification to deliver an unmatched digital presentation switching solution—all seamlessly integrated into a single device.
All three models include numerous interface options, including integrated web GUI, front control panel, On Screen Menu Setup, and is a Native NetLinx device which can be controlled via native NetLinx ICSP commands. Incite delivers precision video, supports new and legacy visiting devices, provides professional presentation transitions and windowing features, it's an ideal solution for any high use presentation area.
Our sales experts are here to learn more about your
business needs and provide the right products & solutions.​
Let's talk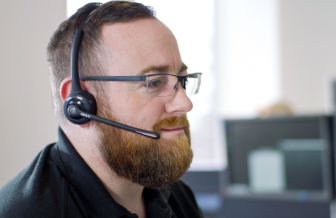 To book time with one of our experts please fill in your details below or call +44 (0)1784 601550.
---