 Partner Products

SVSI AVoIP Systems

Networked AV
AMX networked AV products provide real world solutions that allow customers to deploy, monitor, trouble shoot and to expand with their future needs.
Networked AV uses standard, off-the-shelf IP hardware to securely distribute video in resolutions up to 4K60 4:4:4 over an existing network infrastructure. AMX brings 10 years of experience in networked AV and over 30 years in video distribution. Their networked AV solutions can deliver video to thousands of endpoints across a range of applications. With the ability to distribute video up to 4K60 4:4:4 over a standard gigabit network with imperceptible latency, video is possible anywhere without compromise.
Our sales experts are here to learn more about your
business needs and provide the right products & solutions.​
Let's talk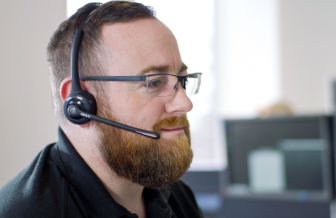 To book time with one of our experts please fill in your details below or call +44 (0)1784 601550.
---