 proAV sponsor CoreNet Global
11/10/19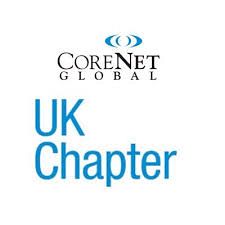 proAV is pleased to announce our sponsorship of CoreNet Global's UK Chapter
We look forward to supporting UK Chapter activities over the next year especially the Christmas party due to take place at the London Shuffle Club, Shoreditch on 27th November.
CoreNet Global is the world's leading association for corporate real estate (CRE) and workplace professionals, service providers and economic developers. Over 9,000 members, who include 70% of the Fortune 100 and nearly half of the Forbes Global 2000, meet locally, globally and virtually to develop networks, share knowledge, learn and thrive professionally.
CoreNet Global aims to broaden its network, to raise the profile of corporate real estate (CRE) and serve as the profession's voice and thought leader. Their goal is to support and position members to better meet strategic needs relating to the key business drivers that help CRE professionals stay relevant regardless of economic or market conditions.
The UK community includes around 550 of the most forward-thinking and proactive people involved in corporate real estate, within both end-user organisations and the many professional consultants that advise them.
Their mission is to grow and develop the occupier community through continuous learning and sharing.
CoreNet Global UK provides the platform to enhance careers through structured learning and knowledge-sharing, to gain new insights and alternative perspectives on the issues that affect business, and to connect with fellow professionals and develop a far-reaching network of contacts.