 proAV Christmas Charity Raffle 2021
21/12/21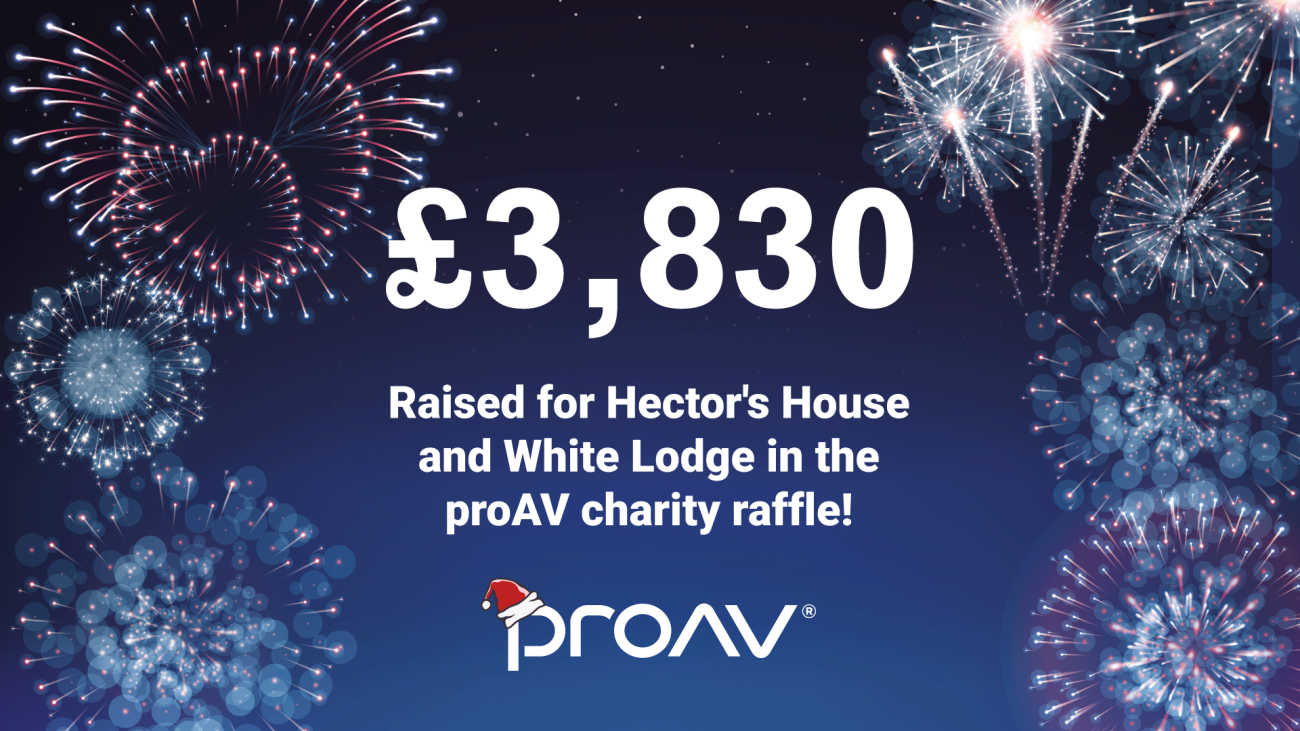 proAV raised a phenomenal £3,830 for two remarkable charities Hector's House and White Lodge.
This year we decided to support two charities, both close to our hearts Hector's House and White Lodge Centre.
The proAV Christmas raffle would not be possible without the incredible generosity of our amazing partners, suppliers and distributors.
We would like to say a big thank you to 3Men2, ASS, Avocor, Barco, Crestron, Exertis, Extron, Jon Wright, Lightware, Logitech, Matt Eyre, Mersive, Nuvias, Polar, Poly, QSC, Samsung, Sennheiser, Sharp/NEC, Shure, Sony, TIG, Town & Country, Tripleplay and Ty Pollock.
"A huge thank you for raising such a phenomenal amount for our small charity! This amount will make a huge difference to the support we can offer and it means the world to us." - Sarah O'Brien Executive Assistant, Hector's House.