 proAV support local charity with Apprenticeship Levy funding
03/03/23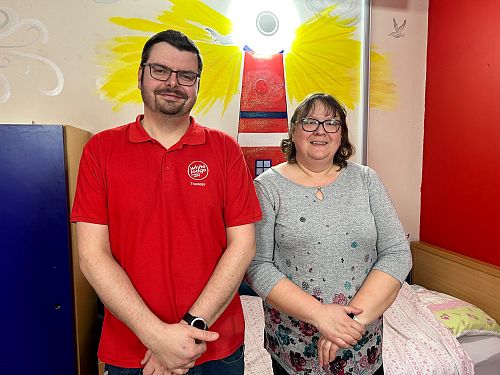 As a Levy paying employer proAV is delighted to be able to announce funding for four apprenticeships for local charitable partner White Lodge Centre in Chertsey, which proAV has been actively supporting through fundraising, volunteering and audio visual equipment for over 10 years.

This initial support will mean White Lodge can benefit from over £20,000 worth of apprenticeship levy funding which will enable the charity to fund essential training for four support workers at Treetops, their shortbreaks children's home.

The Apprenticeship Levy is a government scheme that is aimed at encouraging and supporting employers to create a progressive range of apprenticeships that include their own industry related qualifications. Under the Transfer to Transform scheme, companies can use their levy funding to transfer their £3,000 per apprentice allowance to a local SME or charity.
'The apprenticeship support from proAV will help us maintain our vital services and develop the next generation of carers and support staff that our children, young people and adults so rely on. This support is fantastic and can't wait to get them started!' Mike Hey, White Lodge Head of Fundraising and Marketing.
The funding will allow four key members of the Treetops team to achieve an NVQ Level 4 Children, young people & families practitioner apprenticeship diploma. This programme develops the knowledge, skills and behaviours required to work with children, young people and families to achieve positive outcomes and sustainable change in their everyday lives.

Dean and Louise are two of the staff members benefiting from this apprenticeship training.

Dean said, "Getting the NVQ level 4 will be another important milestone in my career development and I cannot thank proAV enough for helping me have this opportunity."

Louise added, "My career to date has been mainly focused on supporting adults and this investment will be a great way for me to increase my knowledge and skills whilst consolidating what I've already learnt. Thank you proAV!"