 Gardening tools at the ready!
06/07/21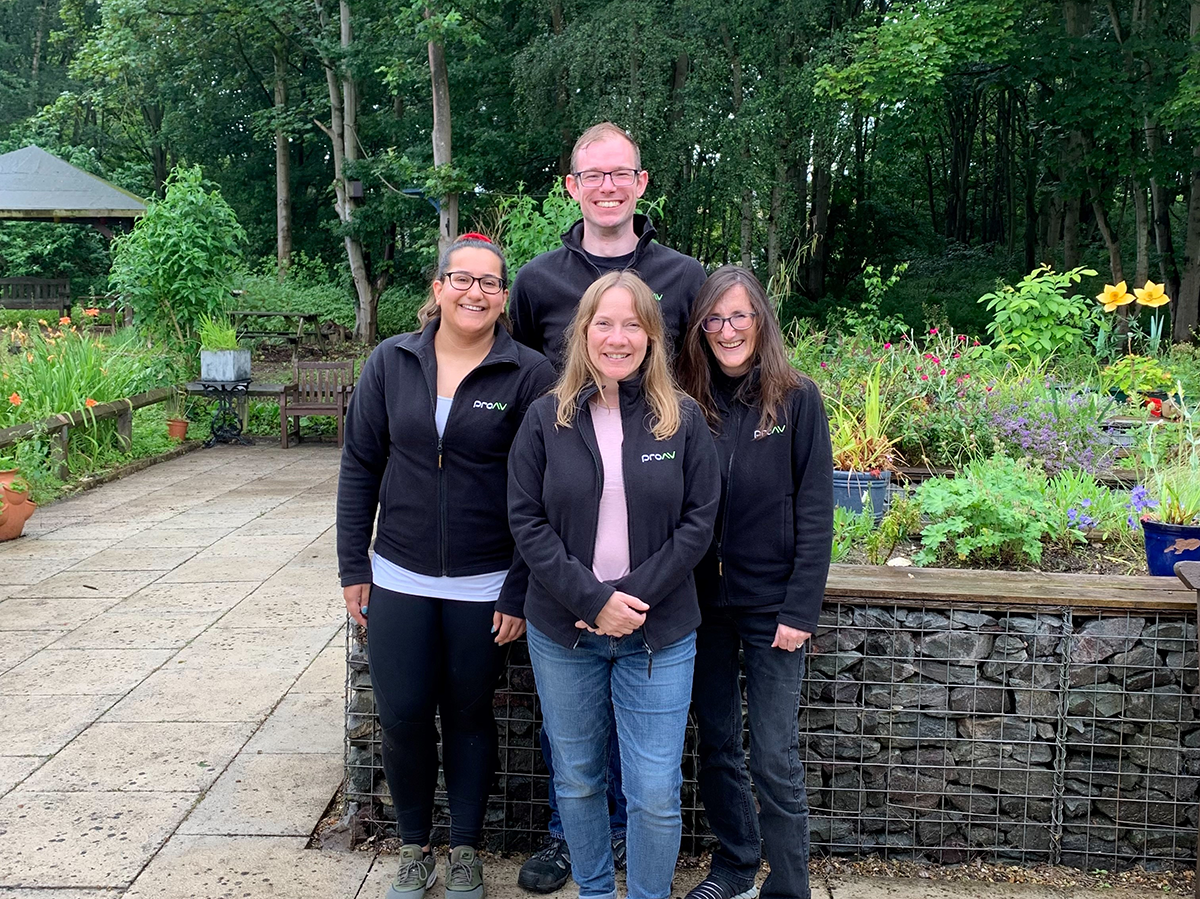 It was a great day when proAV volunteered to support their local charity White Lodge, Chertsey.
Sophie Chohan, Esther Rowe, Victoria Christie and Stephen Oatley rolled up their sleeves and got busy pulling up weeds, all in the name of lending a helping hand. After dodging the rain showers, they successfully managed to clear the entire Rendezvous courtyard garden area. Plus there was a huge pile of weeds to show for their efforts!
"We really made a fantastic difference to the patio and planter area" - Victoria

"Such a fun and rewarding day, giving back to the community" - Esther

Well done team!