 Covid-19 business update 24.03.20
24/03/20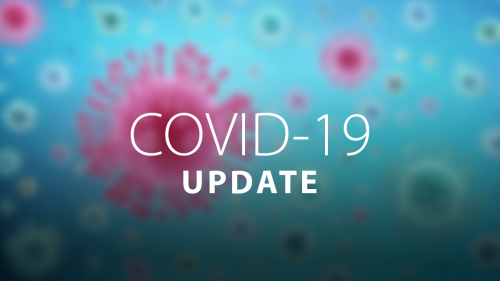 Latest response to Covid-19 pandemic
We continue to respond to and monitor the Covid-19 pandemic and are focused on following government advice to prioritise the safety and well-being of our employees whilst we continue to remain operational with respect to project planning, delivery, engineering and technical support in order to deliver the best possible service.
The most important concern for us is the health and safety of our staff, partners and clients globally which is why we have put essential practices in place to support everyone.
All international travel has ceased and any staff that have symptoms or who have been in contact with anyone diagnosed with the Covid-19 virus are self-isolating.
We are also proactively working with any of those who are amongst the 1.5m identified by the government needing to self-isolate for 12 weeks. Our duty of care will continue for anyone affected by this, regardless of location.
Our staff are working from home where possible; all in-person meetings and training are being rescheduled to online meetings and training webinars.
We are continuing to run services which are vital for our clients' businesses including our NOC which is functioning well thanks to our dedicated people and teams.
We are liaising with all our clients and partners to follow their Covid-19 guidelines. Whilst some building sites may remain open others may close, and we are notifying affected teams of this immediately.
We continue to liaise with all our suppliers and distributors, keeping clients updated. We are dedicated to supporting critical infrastructure projects especially those relating to public sector services and these will receive priority support.
We are encouraged to hear some services are resuming in Asia in a slow and controlled manner and will continue to monitor this and provide updates to our operations generally should anything change.
If you have any questions at all, please contact your project manager, service account manager or email covid-19@proav.com.
We hope everyone stays safe and well.