 proAV achieves Crestron Masters Sales Associate - Commercial
25/05/21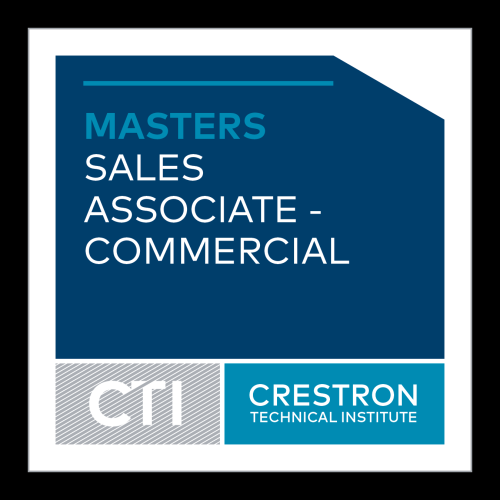 Congratulations Craig Abrahams for completing the prestigious Crestron Masters 2021 MSA-C certification.
Crestron Electronics certifications are recognised throughout the AV industry and used to validate knowledge of Crestron software and solutions. Knowledge, skills, and performance are put to the test through a series of rigorous training courses, stringent testing and exams, culminating in a final Certification exam.

proAV is committed to high quality training and development, it is integral to our business and is essential for the future. Well done Craig!