 proAV staff take on Thames Bridges Challenge for White Lodge
11/07/23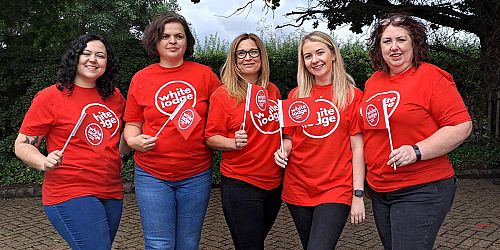 We are proud to announce that we have a team taking part in this year's Thames Bridges Trek walk raising money for White Lodge Centre on Saturday 9th September 2023.
The "Shopping Queens", all from our brilliant Procurement team includes Linda Derecourt, Lauren Gray, Rebecca Lindsay, Camilla Haynes and Csilla Taibi. They are challenging themselves to walk 25km through the capital zig-zagging across 16 bridges.
The team is hoping to raise at least £1,250 to help support White Lodge to enable those with a range of disabilities, their families and carers to lead fulfilling lives. White Lodge supports over 2,500 individuals across Surrey and beyond through a diverse range of services for all ages and abilities.
Please donate today by clicking the Read More button.